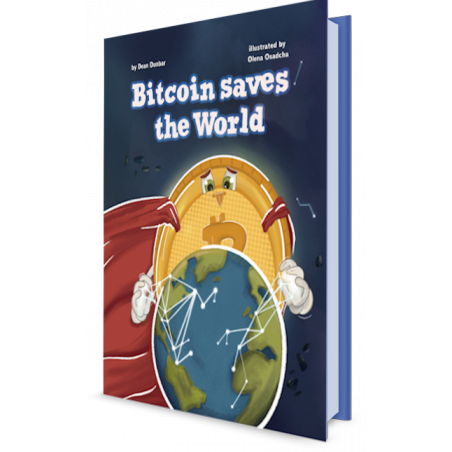  
Bitcoin Saves The World
An illustrated intro to Bitcoin for kids ages 6-12
An illustrated intro to Bitcoin for kids ages 6-12
Meet Bitcoin!
The world's first cryptocurrency. Learn how, when and why Bitcoin was created in an easy to follow storybook, full of colorful illustrations that bring this revolutionary technology to life.
Help prepare kids for their financial future by teaching them about the future of money. Kid's learn concepts such as:
How central banks create money
How money creation leads to inflation
Who created Bitcoin
What properties make Bitcoin special
Bitcoin mining
Bitcoin Halving
Hardware Wallets
No customer reviews for the moment.
Customers who bought this product also bought: